Hindsight System
Camera System
Combo System
Hindsight20/20 is rated #1 for detecting people according to.....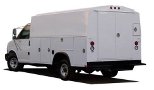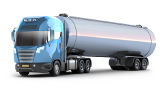 HCS-700
Sensor - Camera Integrated Unit
The integrated System provides both the value of the Camera System and the Rear Obstacle Detection features all in One System.

The Monitor provides a Visual Confirmation of the Object, Person, ¡°&¡± Distance within the Rear Obstacle Detection Zone.

The integrated System Augments the Weaknesses of both the Camera Systems And Rear Obstacle Detection Systems

Sonar-Camera Integrated Unit
7¡± WIDE TFT LCD Monitor
3 Channel camera input
2 Channel sonar input (for rear detection)
6 Step Detection Distance Indication
1/3CCD Camera
Built in microphone
Auto iris
IR illumination
Mirror Feature
Built in speaker
Adjustable speaker volume
Day night sensor
Normal on screen with switch
Mute Feature and Auto Reset Volume
Reverse activates the SONAR & CAMERA SYSTEM
Select s/w illumination when ACC ON
SONAR and CAMERA Self Diagnosis

copyright©2011 Sonar Safety Systems, Inc.
s
Ultrasonic rear-obstacle detection & proximity system